Tim Cooper | Coaching You To Successful Online Course Creation & Marketing | Regular Udemy Coupon Offers
Teach Online | 3 Common Online Course Creation Challenges Addressed
Tim Cooper
Nov 29 2015
In this episode, I talk about three of the most common challenges that people come across as they work towards creating and marketing their online course.
This will be the first of a number of Podcasts on this topic. This episode touches on equipment and technical concerns, having too many ideas and some of the problems that can be encountered when trying to put all the information together.
I'd also like to hear from you. What challenges are you facing in your online course creation journey?
Please take a couple of minutes and let me know what your #1 challenge is when it comes to creating or marketing your online course.
Online Course Production - Equipment & Technical Concerns
This is probably the most common question I come across when coaching people and doing my research. The issue of equipment has been covered a number of times in the Online Course Coaching Podcast and I encourage you to go back through some of the episodes for more information.
To summarise, you will need -
a camera - either a video camera, DSLR or modern smartphone
tripod
lights (or you can use natural light)
microphone - probably one of your most important investments
video editing and screen capture software
presentation software - PowerPoint, Keynote etc
If you don't want to appear on camera that's fine. You can simply record your screen as you go through a presentation. If you're not intending to publish to Udemy you can even offer an audio course.
Too Many Ideas
Sounds like a strange problem to have, however, it is a problem because if you have too many ideas you will lack focus and the danger is always there that you will jump from project to project without completing anything.
When it comes to your ideas, go through the steps that I have laid out previously in this Podcast, create your list, do your market and niche research and select the most viable option.
You will continue to come up with new ideas while you're working on your project. That's good, take note of them and then forget them. Finish the project you are working on and only go back to your growing ideas list once your course is completed and published and you're ready for your next project.
Structuring Your Online Course - Putting All the Information Together
If you are getting overwhelmed at the thought of putting all your information together, chances are you are trying to include too much. Look at ways you can break the information down into smaller, self-contained mini-courses that you can promote as a series of related courses. This will greatly reduce the amount of time it takes to get your course to market and also reduce the overwhelm.
Breaking your information down into smaller, self-contained courses also provides you with the opportunity to make more money. It's easier to get someone to spend $50 ten times than $500 once.
Break your information into logical steps. Actually go through it as if the student was standing in front of you. How would you go about illustrating and demonstrating the steps required to reach their goal? Design activities and projects that the student must complete at the end of each step. Your content will then guide and instruct the student towards their objective.
Got more questions? Please enter them in the comments area below.
Need help getting started with the creation of your online course?
If you have a question about any aspect of online course delivery, from concept to market, please feel free to send me an email at

[email protected]
. I'd love to hear from you and your question could very well feature in a future podcast.
I want to deliver relevant material so keep those emails rolling in.
Want More Help?
Are you looking at creating an online course but don't know where to start?
Have you started but got stuck along the way?
I'm here to help.
Contact me today to book your free 20 minute one-on-one Skype coaching session. The session will be laser focused, aimed at solving your problem and we won't try to sell you anything. Sounds good? Email me today at [email protected]
If you enjoyed this episode please like, share and comment below. Help get the news in the streets. If you could take a moment to pop over to iTunes and leave an honest rating and review I would truly appreciate it.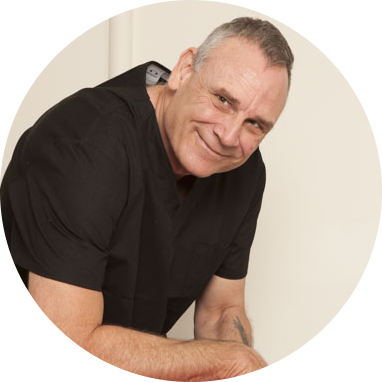 About Tim Cooper
Click here to see the full author's profile
Recent Episodes
How to Expand Your Reach, Build Your Authority and Increase Your Income Using Books | with Derek Doepker
How to 10x Your Online Course Sales and Increase Student Retention Using The Experience Product Phenomenon | with Marisa Murgatroyd
Marketing Funnels for Online Course Creators | Why Online Course Creators Need Click Funnels | With Mark Bangerter
How to Market and Promote Your Online Course | Marketing Strategies That Work with Chris Greenwood
Everything You Need To Know About Creating Online Courses | With Devin Slavin | Online Course Creation Summit
Teach Online | How To Build Your Affiliate Network with Matt McWilliams
Don't Let Them Dazzle or Disillusion You with the Numbers
How to Attract Students and Charge What You Want | The Benefits of Becoming an Authority in Your Niche | With Tom Morkes
Copywriting for Online Course Creators | How to Write Copy That Sells | With Ray Edwards
How to Turn Your Online Course Into a Book with Scott Beebe