Tim Cooper | Coaching You To Successful Online Course Creation & Marketing | Regular Udemy Coupon Offers
Marketing Funnels for Online Course Creators | Why Online Course Creators Need Click Funnels | With Mark Bangerter
Tim Cooper
Jun 26 2016
With so many online course hosting sites out there, and more popping up every day, it's no wonder you're overwhelmed and struggling to make a choice on where to publish your course. The point is you have to make a choice otherwise all your ideas and hard work will simply go to waste. But what platform should you choose?
Should you simply go with Udemy and take advantage of their free hosting and maybe even pick up some organic sales?
Should you opt for one of the many course publishing sites like Teachable, Thinkific and Edloud to name a few?
Should you go it alone and try to piece your own platform together like I initially did with WordPress, OptimizePress, Wishlist Member, AffiliateWP and a number of other plugins…
And while you're selecting your platform you don't only have to consider the course hosting capabilities of the platform…
What about your marketing requirements? Does the platform provide you with a way to effectively market your course?
Flexibility, outside of hosting your course what other pages can you create? What other offerings can you make available to your current and prospective students?
I can see how you can suffer paralysis by analysis…
There are so many options, so many choices, each offering their own range of features…
But let's face it, you're not going to generate any course sales if you're stuck at the platform selection stage…
So let me help you. Let me share my platform of choice with you…
In this interview Mark Bangerter, Head of Customer Education at Click Funnels shares just some of the power this exciting platform has to offer and demonstrates why Click Funnels is the perfect fit, not only for publishing your online course, but also for your marketing funnels and affiliate management.
I make no secret of the fact that I'm a big fan and affiliate of Click Funnels and the training they provide. Russell Brunson has changed the way I look at content delivery and I'm enjoying the results.
I seriously encourage you to spend the time and take a look at what Click Funnels has to offer. As I said, there are the same tools that I use to create all my websites.
Want to see inside my actual online course sales funnels?
CLICK HERE for a video walk through of two proven online course promotion strategies. I show you my funnel pages plus why and how the students are presented with various options. These strategies will increase your course sales!
Click Funnels
Click Funnels is, in my opinion, the most exciting page builder available. It allows you to not only build your private online course membership sites, but also all your opt-in pages, sales pages, order forms and so much more!
Funnel Scripts
If you're stuck when it comes to writing copy than this tool is for you! I seriously wish I'd found this before spending thousands of dollars and hundreds of hours learning copywriting.
This amazing tool produces attention grabbing titles and email subject lines, sales page and opt-in page copy, Facebook ad copy, Webinar copy including teasers, pre and post email sequences... and that's just some of the features this remarkable tool has to offer with new scripts being added all the time.
Funnel University
Discover how to make the most out of the power Click Funnels has to offer by taking advantage of the Funnel University monthly training.
Need more traffic?
Need better conversions?
Want to increase your sales?
Oh, by the way, here is the link to Claire Groden's article on inverse.com -
https://www.inverse.com/article/17307-growing-pains-at-online-education-startup-udemy-hit-as-amazon-rumors-swirl
Want More Help?
Are you looking at creating an online course but don't know where to start?
Have you started but got stuck along the way?
I'm here to help.
Contact me today to book your free 20 minute one-on-one Skype coaching session. The session will be laser focused, aimed at solving your problem and we won't try to sell you anything. Sounds good? Email me today at [email protected]
If you enjoyed this episode please like, share and comment below. Help get the news in the streets. If you could take a moment to pop over to iTunes and leave an honest rating and review I would truly appreciate it.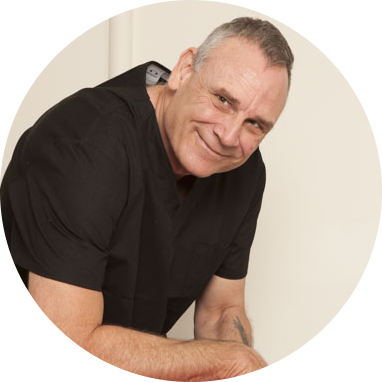 About Tim Cooper
Click here to see the full author's profile
Recent Episodes
How to Expand Your Reach, Build Your Authority and Increase Your Income Using Books | with Derek Doepker
How to 10x Your Online Course Sales and Increase Student Retention Using The Experience Product Phenomenon | with Marisa Murgatroyd
Marketing Funnels for Online Course Creators | Why Online Course Creators Need Click Funnels | With Mark Bangerter
How to Market and Promote Your Online Course | Marketing Strategies That Work with Chris Greenwood
Everything You Need To Know About Creating Online Courses | With Devin Slavin | Online Course Creation Summit
Teach Online | How To Build Your Affiliate Network with Matt McWilliams
Don't Let Them Dazzle or Disillusion You with the Numbers
How to Attract Students and Charge What You Want | The Benefits of Becoming an Authority in Your Niche | With Tom Morkes
Copywriting for Online Course Creators | How to Write Copy That Sells | With Ray Edwards
How to Turn Your Online Course Into a Book with Scott Beebe