Tim Cooper | Coaching You To Successful Online Course Creation & Marketing | Regular Udemy Coupon Offers
Don't Let Them Dazzle or Disillusion You with the Numbers
Tim Cooper
Mar 13 2016
Udemy is not the be all and end all, nor is it the centre of the online education universe. In this episode I explain why there is plenty of room in the market for sensibly priced courses. Don't assume that Udemy is the first place everyone goes when they want to purchase a course - because it's not.
This may come as a surprise to a number of Udemy instructors, but there is a huge percentage of the population who have never heard of Udemy.
10 million students may sound like a big number, but when you pull back and take a 30,000-foot view, it soon becomes apparent that it is just a drop in the ocean.
10 million students equate to just 3% of the US population. That's not even taking the entire world into consideration.
To assume that all you need to do is put your course up on Udemy and people will find it is totally misguided.
Also due to its recent pricing overhaul, I no longer believe that Udemy is a viable lead generation platform. I'm going to hold off on that one until the dust settles. In the meantime, I'll concentrate my efforts where I enjoy my highest returns.
Another thing that is really starting to irritate me is the constant recital of "The market dictates the price" copout.
I used to believe this for a long time, but I have since come to find the statement flawed. It should go like this - "The market dictates the price when it fails to see the value in your product".
I'm not saying this to be rude or to be insulting. I have learnt this from some of the biggest names in marketing, people who have made 7 and 8 figures from the sale of digital products. People who to this day still successfully sell their courses for two thousand dollars and more, regardless of Udemy…
I have experienced this in my own business. By applying these principles, I turned my failing brick and mortar massage clinic into a successful, thriving business.
Don't be dictated to. Don't let others tell you what your worth. If you have a quality product that can transform lives why shouldn't you charge a fair price for it.
If your course can slice years off what would normally be required to achieve success isn't that worth something? What is your life experience and knowledge really worth?
Don't get dazzled by seemingly big numbers. It's all relative and you can usually find bigger numbers if you dig a little deeper.
One way to charge what your worth is to establish yourself as an authority, as the go-to person in your niche. How?
Take the time to learn about the "5 Pillars of Authority"
I strongly urge you to check out the "Authority Super Summit". This is a live event running from March 22 to March 24, 2016, offering over 70 hours featuring 100 high calibre speakers, those considered to be authorities in their area of expertise.
You can register for free using the link below. This will give you access to the live event. Tom is also offering life time access to the recordings and their private community at an early bird price of only $97! Seriously, this for me was a no brainer. Lifetime access to over 70 hours of training by 100 of the best in the business plus the opportunity to join many of the speakers and fellow entrepreneurs in a private community…
…well you know what to do…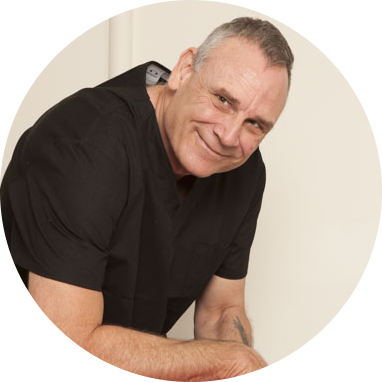 About Tim Cooper
Click here to see the full author's profile
Recent Episodes
How to Expand Your Reach, Build Your Authority and Increase Your Income Using Books | with Derek Doepker
How to 10x Your Online Course Sales and Increase Student Retention Using The Experience Product Phenomenon | with Marisa Murgatroyd
Marketing Funnels for Online Course Creators | Why Online Course Creators Need Click Funnels | With Mark Bangerter
How to Market and Promote Your Online Course | Marketing Strategies That Work with Chris Greenwood
Everything You Need To Know About Creating Online Courses | With Devin Slavin | Online Course Creation Summit
Teach Online | How To Build Your Affiliate Network with Matt McWilliams
Don't Let Them Dazzle or Disillusion You with the Numbers
How to Attract Students and Charge What You Want | The Benefits of Becoming an Authority in Your Niche | With Tom Morkes
Copywriting for Online Course Creators | How to Write Copy That Sells | With Ray Edwards
How to Turn Your Online Course Into a Book with Scott Beebe