Tim Cooper | Coaching You To Successful Online Course Creation & Marketing | Regular Udemy Coupon Offers
Let's Make Next Year Our Biggest Year Ever
Tim Cooper
Dec 20 2015
In this the final episode for the year we look at the five most popular episodes for 2015, where my massage marketing course is at and what's coming in early 2016.
I would firstly like to thank all my guests who gave so freely of their time and expertise. I'm sure the information and experiences they shared have proved helpful on your journey as an online course creator.
I would also like to thank you for being part of this journey with me.
Looking back over the year I though it would be interesting to look at the top five most popular episodes of 2015 -
You see, hosting a Podcast can also be a great market research tool as you can quickly identify the information people are listening to the most.
Where is my Massage Marketing course at?
I'm continuing to build my list via traffic generated primarily through my Make Money With Massage podcast.
I hosted a Webinar which was mildly successful. I used Facebook Ads to drive prospects to my Webinar registration page but feel I should have spent more time focusing my Facebook audience. This is something I'm still learning and have trouble getting my head around. I used a trial copy of GotoWebinar and didn't have a great experience. I was booted off repeatedly and the recording went missing. I did get some opt-ins for my Super VIP list so that was a positive.
Big News for 2016
Now I have some very exciting news! Once I have successfully launched my massage marketing course I will be starting work on the Online Course Mastery Blueprint. This will be an extensive course.
I will be pulling information from all the podcast interviews plus sharing the gems I have learnt from taking high end training courses by experts including Eben Pagan, Ray Edwards, Alex Jeffreys and Ryan Levesque.
This will be a blended course with a limited intake and enrolment period. The course will run for a set number of weeks and will include pre-recorded core units and weekly live training sessions via webinars.
All materials will be available for download, this includes video, audio, workbooks, checklists, slides… everything.
If you would like to be part of the initial intake simply sign up as a VIP (you can find the VIP entry boxes at the end of every post and also in the sidebar) VIP's will be extended a special invitation at a greatly reduced price once the course is ready to roll. VIP's are under no obligation to take up any offer we may present.
Seats will be limited due to the live coaching and accountability the course offers. Students get a lot of my time and attention.
If you want to make a suggestion about what you believe should be in the course simply shoot me an email at [email protected] or take a couple of minutes to complete this short survey.
I wish you a very merry Christmas and a happy and safe New Year. The Online Course Coaching Podcast will resume in the second week of January 2016
Need help getting started with the creation of your online course?
If you have a question about any aspect of online course delivery, from concept to market, please feel free to send me an email at [email protected]. I'd love to hear from you and your question could very well feature in a future podcast.
I want to deliver relevant material so keep those emails rolling in.
Want More Help?
Are you looking at creating an online course but don't know where to start?
Have you started but got stuck along the way?
I'm here to help.
Contact me today to book your free 20 minute one-on-one Skype coaching session. The session will be laser focused, aimed at solving your problem and we won't try to sell you anything. Sounds good? Email me today at [email protected]
If you enjoyed this episode please like, share and comment below. Help get the news in the streets. If you could take a moment to pop over to iTunes and leave an honest rating and review I would truly appreciate it.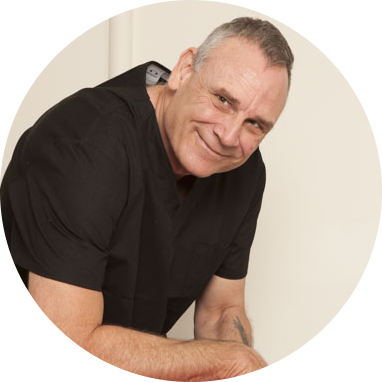 About Tim Cooper
Click here to see the full author's profile
Recent Episodes
How to Expand Your Reach, Build Your Authority and Increase Your Income Using Books | with Derek Doepker
How to 10x Your Online Course Sales and Increase Student Retention Using The Experience Product Phenomenon | with Marisa Murgatroyd
Marketing Funnels for Online Course Creators | Why Online Course Creators Need Click Funnels | With Mark Bangerter
How to Market and Promote Your Online Course | Marketing Strategies That Work with Chris Greenwood
Everything You Need To Know About Creating Online Courses | With Devin Slavin | Online Course Creation Summit
Teach Online | How To Build Your Affiliate Network with Matt McWilliams
Don't Let Them Dazzle or Disillusion You with the Numbers
How to Attract Students and Charge What You Want | The Benefits of Becoming an Authority in Your Niche | With Tom Morkes
Copywriting for Online Course Creators | How to Write Copy That Sells | With Ray Edwards
How to Turn Your Online Course Into a Book with Scott Beebe