Tim Cooper | Coaching You To Successful Online Course Creation & Marketing | Regular Udemy Coupon Offers
Teach Online | The Power of the Pre-launch Page Plus a Review of Mike Koenigs 2016 Marketing Predictions
Tim Cooper
Jan 17 2016
In this episode we're going to look at the importance of keywords in all stages of your online course development, we look at how pre-launch pages can play a valuable role in market research and we look at some of Mike Koenigs 2016 marketing predictions as they pertain to online course creators.
The Importance of Keywords
This is something that is often overlooked by many course creators. They are so keen to get their course created and published they don't take a lot of time to consider the role keywords play in the visibility of their courses.
Intelligent use of keywords can almost result in your courses marketing themselves. If you want to tap into the vast amount of organic traffic then you have to put your courses in front of your students via the search engines.
You need to put yourself in your prospective students shoes and use words and phrases that they use when searching for a solution to their problem.
I include keyword research right at the beginning of a project, sometimes even before I've settled on a topic to teach. In fact, I often use keyword tools to help me come up with ideas for topics to teach.
Including keywords in your course title, subtitle and description will give the search engines an idea of what your course is about and how it should be indexed.
The Power of the Pre-Launch Page
Putting up a page with information about a course you have in development (even if you haven't started on it yet) is a great way to tap into some market research.
You can get a gauge of the popularity for a specific topic based on the number of people opting in to receive updates.
Taking this concept a step further, you can offer a greatly discounted 'pre-launch' price and have the student purchase the course based solely on the concept.
This is a great way to fund the development of the course while testing the market. You can say that if less than a certain number of people sign up the course won't go ahead and everyone will get a discount.
Once you have a few interested parties signed up you can them survey them. Find out what their biggest challenges are and address that in the course content.
Whether you wish to charge a pre-launch fee or survey your list, the point is this is still a great market intelligence tool.
Mike Koenigs 2016 Marketing Predictions - A Short Review
I watched this webcast yesterday and it really blew me away. It went for about two and a half hours but there were some real gems in their pertaining to online course development.
To summarise, mobile usage is continuing to climb with 80% of time being spent communicating, being on social and personalisation. Community is king. Every online course creator should also establish a community for their students to join, interact and socialise.
One of the most interesting statistics that Mike shared was a survey on what employees believed were the most valuable benefits they could receive from an employer. At the top of the list was 'Training and Development'.
We live in a time where people see the need for continued improvement. How can you as an online course developer tap into that?
I discuss a lot of what Mike shared but you'll have to listen to the podcast episode…
Need help getting started with the creation of your online course?
Here are some books by Mike Koenigs that I highly recommend - (these are Amazon affiliate links…)
If you have a question about any aspect of online course delivery, from concept to market, please feel free to send me an email at [email protected]. I'd love to hear from you and your question could very well feature in a future podcast.
I want to deliver relevant material so keep those emails rolling in.
Want More Help?
Are you looking at creating an online course but don't know where to start?
Have you started but got stuck along the way?
I'm here to help.
Contact me today to book your free 20 minute one-on-one Skype coaching session. The session will be laser focused, aimed at solving your problem and we won't try to sell you anything. Sounds good? Email me today at [email protected]
If you enjoyed this episode please like, share and comment below. Help get the news in the streets. If you could take a moment to pop over to iTunes and leave an honest rating and review I would truly appreciate it.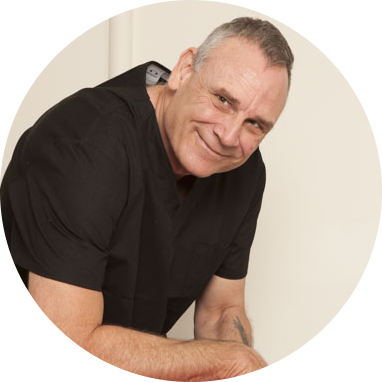 About Tim Cooper
Click here to see the full author's profile
Recent Episodes
How to Expand Your Reach, Build Your Authority and Increase Your Income Using Books | with Derek Doepker
How to 10x Your Online Course Sales and Increase Student Retention Using The Experience Product Phenomenon | with Marisa Murgatroyd
Marketing Funnels for Online Course Creators | Why Online Course Creators Need Click Funnels | With Mark Bangerter
How to Market and Promote Your Online Course | Marketing Strategies That Work with Chris Greenwood
Everything You Need To Know About Creating Online Courses | With Devin Slavin | Online Course Creation Summit
Teach Online | How To Build Your Affiliate Network with Matt McWilliams
Don't Let Them Dazzle or Disillusion You with the Numbers
How to Attract Students and Charge What You Want | The Benefits of Becoming an Authority in Your Niche | With Tom Morkes
Copywriting for Online Course Creators | How to Write Copy That Sells | With Ray Edwards
How to Turn Your Online Course Into a Book with Scott Beebe