Online Course Coaching | For Online Course Creators, Trainers and Entrepreneurs
Tim Cooper | Coaching You To Successful Online Course Creation & Marketing | Regular Udemy Coupon Offers
Category:
Education
Tim Cooper
Jun 26 2015
Can I bundle my Udemy courses and sell them at a discount?
I've given out free coupons to my course now how do I start making money?
I uploaded my course materials to Udemy but now I can't change and move things!
In todays episode we're going to be ...
Tim Cooper
Jun 19 2015
As I've always said, Udemy is only one option when it comes to teaching online. But while Udemy can definitely boast the lions share when it comes to traffic and students, it certainly has its flaws.
Ryan started teaching online with Udemy around mid-...
Tim Cooper
Jun 12 2015
When it comes to getting your online course ranked in Udemy, student reviews and course discussions are very important. Udemy likes this engagement and is more likely to promote your course.
Rising in the ratings is important. With numerous courses be...
Tim Cooper
Jun 05 2015
It all comes down to building relationships. How to Use Social Media Marketing to Build Authority and Social Proof.
If you are looking at creating an online course or you're in the process of creating your course then now is the time to start building...
Tim Cooper
May 28 2015
A major question many people are faced with when they first decide to start teaching online is what type of media they should use to present the course content. Video, audio, text files, there are definitely plenty of options.
As we have discussed in ...
Tim Cooper
May 22 2015
When Huw first started out teaching online with Udemy he mainly produced screen recordings. However with his background in broadcasting and media, he was soon looking for ways to make his videos more engaging.
Huw believed that if he added some talkin...
Tim Cooper
May 15 2015
The Online Course market is booming but still very much in its infancy. While it is becoming more competitive it is still very much a growing field and people shouldn't be intimidated by jumping in now. You definitely haven't missed the boat.
While Al...
Tim Cooper
May 12 2015
In this episode I talk about three common problems that hold people back from creating their online course.
The first obstacle is the belief that you don't know enough the about the topic, that you're not an expert.
As I explain in this episode, as l...
Tim Cooper
May 07 2015
In this episode we look into simple ways to validate your course ideas. Searching Google for forums, blogs, products and courses on your topic is a good start when it comes to seeing if there is any current activity in your selected topic.
Amazon, Fac...
Tim Cooper
May 01 2015
In this episode I am joined by John Colley, a highly successful Udemy instructor and Podcaster. Most instructors aren't good marketers and the bottom line is if you want your course to sell you are going to have to do some promotion.This interview focu...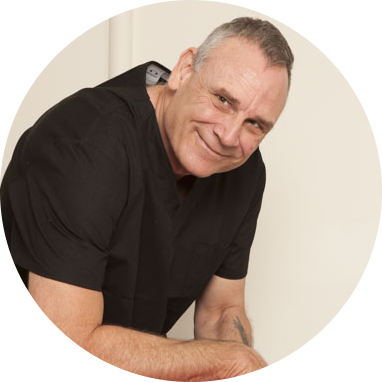 About Tim Cooper
Click here to see the full author's profile
Recent Episodes
How to Expand Your Reach, Build Your Authority and Increase Your Income Using Books | with Derek Doepker
How to 10x Your Online Course Sales and Increase Student Retention Using The Experience Product Phenomenon | with Marisa Murgatroyd
Marketing Funnels for Online Course Creators | Why Online Course Creators Need Click Funnels | With Mark Bangerter
How to Market and Promote Your Online Course | Marketing Strategies That Work with Chris Greenwood
Everything You Need To Know About Creating Online Courses | With Devin Slavin | Online Course Creation Summit
Teach Online | How To Build Your Affiliate Network with Matt McWilliams
Don't Let Them Dazzle or Disillusion You with the Numbers
How to Attract Students and Charge What You Want | The Benefits of Becoming an Authority in Your Niche | With Tom Morkes
Copywriting for Online Course Creators | How to Write Copy That Sells | With Ray Edwards
How to Turn Your Online Course Into a Book with Scott Beebe